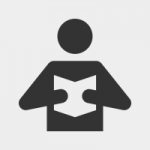 David Muiznieks was ordained as an overseer for the church at North Second Street in March of 2022.
David, along with David Brown, were appointed as this congregation's first shepherds.
David has been married to Amy Muiznieks for over 25-years.  They have three children: Luke, Emma, and Mitch.
"The Davids" are always ready encourage you in your walk with Jesus.